Let's make your wedding a reality
We love weddings! That's why we are the happiest people in the world when you trust us with your special day.  Together and with a lot of enthusiasm we will organise your day down to the smallest detail to achieve that WOW effect on you and your guests. Let us give you a hand!
Original weddings asturias
We want you to be part of our collection of photos that we have taken at weddings in Asturias and all over the world for our bride and groom. Are you up for it?
Servicios de organización de bodas
Do you want to see what we do?
After several seasons in the wedding planning sector in asturias we have grown as professionals. that is why we offer different services for weddings that can make the way easier for you. in addition these services are adjusted to the part in which you need help.
Weddings are once in a lifetime and together we will make sure you enjoy every detail and every decision. we will help you to synthesize time, avoid mistakes and, like, optimize the budget. we know that there are many things to be aware of but we believe that you only have to worry about laughing, crying, hugging, dancing and being very, very happy.
Are you getting married? We will help you from the first moment to make your big day perfect. Every couple is different, that's why we strive to make sure that every wedding is different. We will help you from the very first moment so that your big day is perfect.
Integral organisation of weddings
If you already have some suppliers but you want to give that special touch to the space… Don't settle for a standard decoration if what you want is to make a difference, that the decoration speaks of you and your history.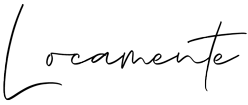 You have everything ready but it's your day and you want to enjoy it. I'll take care of everything…. One of the most essential services in a wedding! You already have everything ready: suppliers, decoration, surprises… but it's your day, you want to enjoy it and not have to worry about anything. 
Why hire a wedding planner
Do you want to enjoy every stage of your wedding? We tell you the reasons why you want us in your team!
We are in Asturias, but with you… we go to the end of the world! We look for the best suppliers that adapt to your ideas and budget, with you from the first step!
We want the space and every detail of your event to fit in with you. It is your day, your moment and we want it to be unforgettable.
Our fanaticism for weddings and the love we put into making each and every one of them a 1000 make it possible for you to relax and enjoy every moment.
After covid-19 many new fashions were adopted. The bouquet wedding is one of them and a service that inmyteepee could not miss.
The inmyteepee team has a touch of madness, a lot of passion and an enormous love for this profession. We tell you how we came to have the honour of being called In My Teepee Wedding Planner in our country.
What our customers say about us
They know that your wedding is a special day and they do everything in their power to make it so. They are professional and adapt to your needs.
The wedding decorations were amazing and eye catching. She coordinated everything to perfection. I couldn't be happier, Aldara is a sure hit!
Some people are professionals and do their job well, others like Aldara bring a personal plus that makes the difference.
It was a wonderful day that everyone remembers with great fondness and I owe much of it to her. I wish you every success!
Aldara is simply great. A great professional with exquisite taste, who creates magical corners on any special day.
Exceptional treatment and professionalism of Aldara and her team. She saved me more than one headache. I highly recommend In my teepee.
He understood all our ideas perfectly. When covid started, he supported us in all the decisions we made. He encouraged us until the end even if it meant making changes from one day to the next. As soon as we saw that the wedding was going smoothly... we relaxed and enjoyed ourselves. And we have her to thank for all this. Thank you a thousand times over.
We knew that a wedding planner was an investment, we wanted to make things as uncomplicated as possible and above all we wanted to enjoy the process. Honestly, the wedding would have been nothing like it was without her.
She always has everything under control and organises everything to perfection, at my wedding everything was perfect and it was thanks to her. I recommend her 100%, thank you for everything, beautiful!
"Why do you want a wedding planner? I was told. "You don't need one". That's what my now husband said, but as the date got closer and closer, Aldara became more and more essential. Everything went smoothly, Aldara is the one who organises, coordinates, decorates... Yes! Yes, a wedding planner is essential!
She helped us with the choice of materials and decoration when we didn't have anything clear. On the wedding day itself, she was there at all times to help us and coordinate the movements of all the guests and suppliers. I think we would have gone crazy without her.
He made us forget about worrying 100% and we were able to enjoy such a special day to the full, as well as leaving everything beautiful. We recommend him without a doubt, a must on your B-day.
Shall we make magic together?
If you made it this far, it's because you really want us to be part of this unique day, so…. Tell us all those crazy ideas you have in mind so we can make it happen!
Tips for getting organised
If you are preparing your wedding and you want to know the latest news, trends and crazy ideas to make your day unique…. you'll love our blog!
Weddings
We resume the wedding blog I've been looking forward to writing this! About 2 and a half years ago
Read post »
Weddings
If you are in love with boho dresses this post is for you. We are delighted to present you a
Read post »